Chicken Satay Spices
Ideation sessions are opportunities for Carolina Ingredients and our Customer to come together in our R&D lab and work hand in hand to create new blends on their range of products to assist marketing departments for new product deployment.
Here are some highlights of a recent ideation session: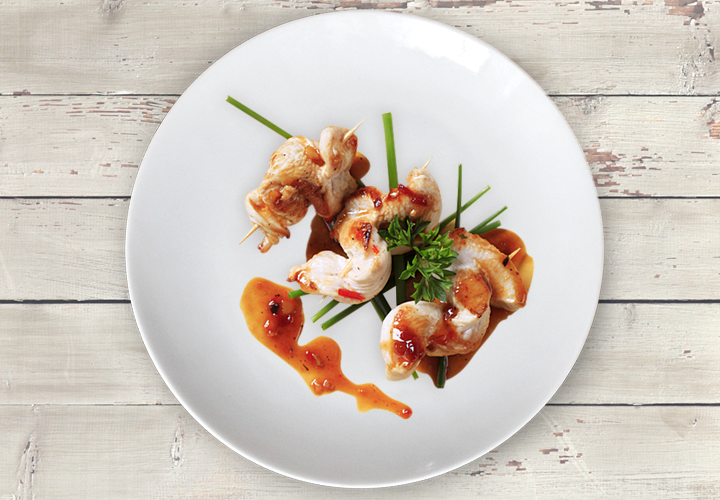 Sauces, Soups, Gravies & Dressings
Thai Coconut Curry
A versatile blend. Used here as a marinade and cooking medium for the chicken. Smooth buttery notes from the coconut accent the spice in the Thai sweet pepper.
Learn More
Marinades & Rubs
Thai Sweet Pepper
Sweet piquant mouthwatering Thai chili pepper and bell pepper flavor well balanced with sweetness to cut the extreme heat. Learn More
Aleppo Pepper Rub
We used this on poultry to create a nice balanced heat level which also provided a textured crust on the outside after oven roasting. We took thinly sliced on grilled Panini with a lightly dressed mesclun mix. This rub is equally brilliant on pork -- think of a tuned up Cuban style pork sandwich.
Thai Coconut Curry
A versatile and trendy flavor profile. You can also use it as a marinade base for poultry or fish. During a recent ideation session we added shredded turkey to the curry base, creating a soup and served it with homemade mini soft pretzel bites for dipping. Another popular pairing is sweet potato with Thai coconut curry.
Chorizo Seasoning
We blended with ground poultry to make delicious empanadas. The possibilities are endless with this seasoning. Take your choice of meat or meatless filling; then choose an application such as a filler for "heat and eat" choices, or in a breakfast offering. New trends take traditional ingredient blends and place them in interesting packages - such as chorizo egg omelet in toasted brioche with cheese.