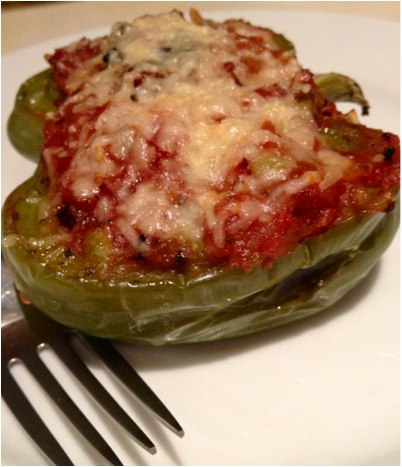 Are you working to ditch processed foods and put more real food on the table? Save money and try out Carolina Ingredients' high quality herb and spice blends.
Sweet & Spicy Aji Amarillo Seasoning - The Peruvian Aji Amarillo chili is slightly hotter than a jalapeño; however, it's sweeter with fruity notes. The heat is more gradual but kicks in at the end. Works well as a chip seasoning, dry rub for chicken wings or as a dipping sauce. Try it and you'll soon forget you ever liked jalapeños.

Korean Bolgogi Marinade - A simple marinade with great balance. Perfect on Ribeye or Sirloin steak cooked on the grill and paired with simple white rice or wrapped in lettuce.

Cabernet Balsamic Seasoning - Use as a glaze for char grilled chicken breast paired with brie cheese. Creates a rich combination of sweetness & creaminess.

Seven Spice Rub - Used in North African & Middle-Eastern cuisine. Work well as dry rub on a variety of meats such as lamb, chicken, pork, and fish. Go out on a limb and try it in homemade hummus.

Five Chile Seasoning – Multiple chile peppers make for layered heat and flavor. Peppers include smoky and mild Mulato pepper, fruity Guajillo pepper, smoky De Arbol, sweet Red Bell Pepper, and a pinch of hot and fruity Habanero pepper. Makes a great rub for pork or beef or use as a flavorful sauce for enchiladas.

Passion Fruit & Sea Salt Seasoning– Sweet & tart passion fruit pairs well with sea salt in this seasoning. Use to brighten up sauces or vegetables or use as a unique seasoning for chicken.

Sofrito Seasoning – This seasoning is based on the classic Latin sauce. Includes flavors of braised tomatoes, cilantro, garlic & onion, and sweet peppers. Makes a wonderful chicken marinade or seasoning for rice.

Cracked Mustard and Brown Sugar Seasoning – This seasoning is a great addition to any BBQ! A little sweet and a little sour, delivers bold flavor. Great for use as a BBQ sauce or rub.

Ceviche Seasoning – A refreshingly bright seasoning with citrus & lime, Aji Amarillo pepper, chopped onion, salt, and spice. Pairs well with seafood or chicken or use as a unique topical seasoning for snacks.
Ingredients:
2 Green Bell Peppers - cut in half
2 Hot Italian sausage links
1 small onion - diced
1/2 cup orzo (rice shape pasta)
1 cup low sodium chicken stock
Parmesan Cheese
Salt & Pepper to taste
1 Tbsp. Olive Oil
14 oz. can of fire roasted tomato
Cooking Instructions:
Simmer orzo in low sodium stock until liquid is absorbed by pasta. While pasta is cooking, take sausages out of casings and crumble into small piece. Slowly brown until significant amount of fat has rendered out. This will take approximately 15 - 20 minutes. Take sausage out of sauté pan and wipe pan to get rid of residual fat.
Add a tablespoon of olive oil to pan and sauté onion for 2 -3 minutes. Add tomatoes and simmer for addition 2-3 minutes until sauce has thickened slightly. Take off heat and add orzo, sausage and cheese. Add salt & pepper to taste. Cut peppers in half lengthwise and clean insides. Next you will season the insides of the bell pepper halves with salt & pepper. Place in a baking dish and begin spooning filling into each half. Pour a tiny amount of stock in the bottom of the baking dish to help cook the peppers. Cover with aluminum foil and bake in a pre-heated 375 degrees oven for 50 minutes. After cooking take out of the oven and sprinkle with a generous amount of cheese on top of each stuffed pepper. Place under the broiler for 30 seconds to melt. Serve warm.