With our Korean BBQ sauce mixture and dry rub, you can taste the balance of ginger, garlic and soy. The possibilities are endless for this on-trend flavor, use it as a snack seasoning, marinade and even a dry rub.
Korean BBQ tacos are credited by some as kicking off the food truck trend in large cities, such as Los Angeles. We invite you to invoke the creativity and flavor that has catapulted food trucks to recent fame.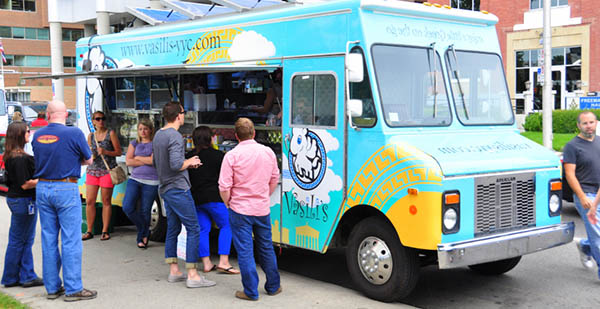 First, let us customize this blend for you. You can add other fruit extracts or peppers to make this uniquely your own, modifying this flavor as a sauce or as a dry rub.
Go for an easy crowd pleaser, and use our Korean BBQ sauce on chicken wings or short ribs. Or try the ever-popular Korean BBQ tacos, and don't forget the Sriracha on the side!
No matter where you live, this flavor is sure to be a hit on or off the truck. Did you know?
Food trucks are the fastest growing dining industry in the country, with an average growth rate of 8.4% a year
Food truck revenue is expected to quadruple to $2.7 billion by 2017
2.5 billion people eat street food every day
Kogi Korean BBQ was named one of the top five food trucks in Los Angeles – and has over 127,000 followers on Twitter
What are your favorite food truck flavor trends?